Testimonials
Chingford Fruit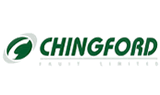 "Chingford Fruit (AGThames Holdings ) have been associated with Bourne Property Maintenance for over two years. They have made a huge difference to our site in terms of  improving overall standards of hygiene. They deliver on time, every time a truly high standard and continue to look at new ways of improving the Quality service they deliver. This is more a partnership than a contract, built on trust and reliability.
I wish them well in all new ventures."
Colin Ormerod
Operations Technical Manager
T&B (Contractors) Ltd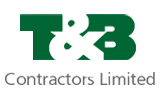 "We have been successfully using Bourne Property Maintenance for a number of years. Everytime we have needed to get a property cleaned, no matter how small or large, they have successfully delivered a clean and very tidy job.
Even at very short notice they have always been able to help and we would have no hesitation in recommending them."
A Snell
Construction Manager
Pembury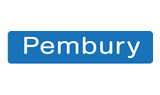 "Pembury has had a long standing working relationship with Bourne Property Maintenance over the last 5 years. We have found them to be very helpful and prompt in dealing with our requirements.
Their work is completed to the time schedules demanded and to a high standard in all of our operating environments.
We look forward to continued support from Bourne Property Maintenance on our forth coming projects."
P Ithier
Director
Thanet Earth Marketing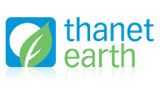 "I am the Engineering manager of Thanet Earth Marketing and we have used the services of BPM limited for a number of 'difficult cleaning tasks' and have really been impressed by the overall standard of work and more importantly their dedication to Health and Safety observed, whilst under taking these operations. This is critical as the work BPM are undertaking on our behalf is all working at height and sometimes in very precarious locations.
Work completed to date includes a full deep clean and sanitisation of our twin level storage area, roof maintenance activities, High level packing facility clean, individual machine applications and an extremely efficient evaporator cleaning schedule, all performed at height and with minimal interruption to our 24/7 operation.
I am very impressed with BPM and look forward to our long term relationship at Thanet Earth"
Richard Bonell
Engineering Manager